ERRUFC Check In With M3C Sports Supplies!
Monday, 16 December 2019
In August 2019 M3C Sports agreed to provide a player pack for all their squad in the 1st and 2nd teams. The club were working on a budget and wanted a certain price point and required within this budget was a Hoody, Warm Up Shirt, Tracksuit Bottoms and Bag.
We travelled up to the club house on training night, sat down, went through the options we had to offer and got the Player Pack down to the right price, agreed on the product and the customisation specification. The club opted for the Macron Deneb Shirt (Warm Up), Joma Training III Bag, AWD Plain Cotton Hoody, either Macron Baal (slim fit bottoms) or Macron Tanatos ("old man's bottoms" microfibre/taslan material) for the tracksuit bottoms.
The club were also requiring a club Splash Top, where we went for the Macron Chicago Overhead Windbreaker which is lightweight, ideal for warming up in, rain resistant and competitively priced.
We have also set up an online club shop [link] where players can order directly with us, where we have made additional items outside of the Players Pack available, where we had a lot of interest in ¼ Zips (Macron Rhine / Havel).
Under new management this season ERRUFC have had an impressive start to the season, sitting in 2nd place at the moment, one point behind leaders Boston. They have had some crushing victories this season including 78-0 and 102-7 against Nottinghamians and Amber Valley respectively.
All the best for the rest of the season lads and let's hope promotion is secured!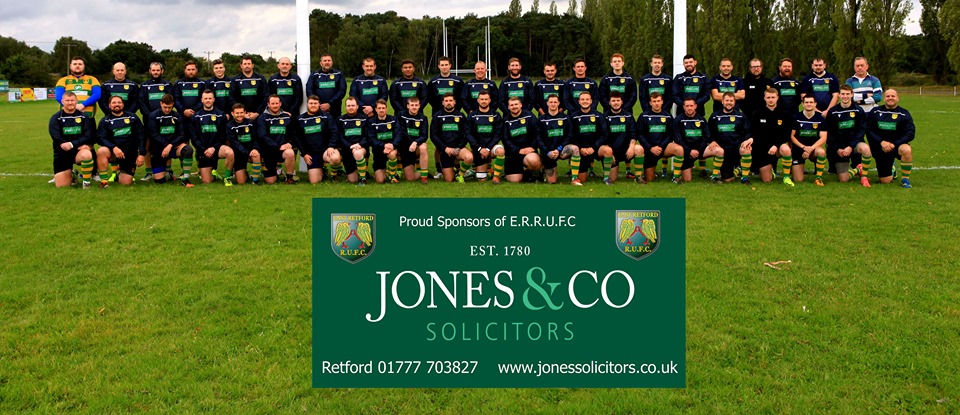 For Club Shop enquiries, please email - info@m3csports.com or call 01332 666 493.